AFGHANISTAN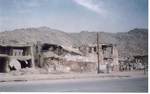 Afghanistan is an Islamic country. An estimated 80% of the population is Sunni, following the Hanafi school of jurisprudence; the remainder of the population - and primarily the Hazara ethnic group - predominantly Shi'a. Despite attempts during the years of communist rule to secularize Afghan society, Islamic practices pervade all aspects of life. In fact, Islam served as a principal basis for expressing opposition to communism and the Soviet invasion. Islamic religious tradition and codes, together with traditional tribal and ethnic practices, have an important role in personal conduct and dispute settlement. Afghan society is largely based on kinship groups, which follow traditional customs and religious practices, though somewhat less so in urban areas.
Location
A land locked country, Afghanistan is located in Central Asia. Pakistan is to its east and south, Iran to its west and Russia to its north. The country has a small border with China to the north-east.
Geography
Afghanistan is a land-locked mountainous country, with plains in the north and southwest. The highest point, at 7485 m (24,557 ft), is Nowshak. Large parts of the country are dry, and fresh water supplies are limited. Afghanistan has a continental climate, with hot summers and cold winters. The country is frequently subject to earthquakes.
The country's natural resources include copper, zinc and iron ore in central areas; precious and semi-precious stones such as lapis, emerald and azure in the north-east and east; and potentially significant oil and gas reserves in the north. However, these significant mineral and energy resources remain largely untapped due to the effects of the Soviet invasion and the subsequent civil war.
Capital
Kabul
Population
28,717,213
Climate
Arid to semiarid; cold winters and hot summers
Language
Pushtu,
Dari Persian,
Other Turkic and minor languages
Monetary Unit
Afghani
Largest Cities
Kabul,
Kandahar,
Herat,
Mazar-I-Sharif,
Qonduz,
Charikar,
Jalalabad
Principal rivers
Helmand,
Amu Darya (Oxus)
Places to Visit
Kabul,
Kandahar,
Herat,
Jalalabad.
Air Ports
Kabul International Air Port and Kandahar Airport.
National Anthem
So long as there is the earth and the heavens ;
So long as the world endures ;
So long as there is life in the world ;
So long as a single Afghan breathes ;
There will be this Afghanistan.
Long live the Afghan nation.
Long live the Republic.
Forever there be our national unity ;
Forever there be the Afghan nation and the Republic.
Forever the Afghan nation, the Republic and National Unity-National Unity.
ISD codes & International time